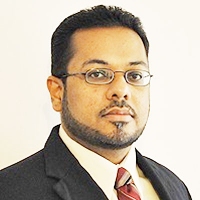 Submitted by Omar Ali on 03/17/2023
Dr. Powell and staff are amazing and caring people.
I've suffered from many injuries, from sports to automobile accidents. I could not take the pain any longer.
I went to various hospitals for pain relief and even looked for specialists. All of them recommended surgery.
I've heard and even done my own research on surgeries like this and I was convinced that wasn't an option.
One day, after yet another hospital visit, I decided to visit Dr. Powell and he immediately impressed me by his caring and honest approach to my situation. He spoke about his process and gave me a lot of details about my situation and how he'd help without surgery. I was initially skeptical since I've had dozens of sessions with various doctors and specialists.
Today, I am very happy that I met Dr. Powell because my pain went from a 9 out of 10 to only 1. A doctor's honesty, integrity, and genuine care are to be cherished.
I highly recommend Dr. Powell to anyone seeking relief from pain and a healthy lifestyle.