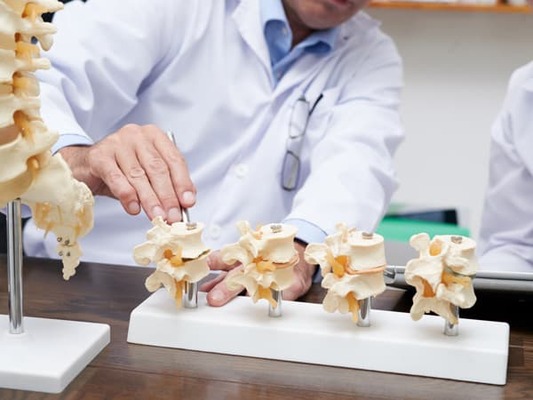 ---
Chiropractors are healthcare professionals who specialize in the diagnosis and treatment of conditions related to the musculoskeletal system, particularly the spine. Here are some signs that you may benefit from a visit to a chiropractor:
Persistent pain in your neck, back, or joints: If you've been experiencing pain that hasn't gone away with rest or over-the-counter pain medication, a chiropractor may be able to help.

Limited range of motion: If you're finding it difficult to move your neck or back in certain directions, a chiropractor may be able to help you regain your full range of motion.

Headaches: If you suffer from chronic headaches or migraines, a chiropractor may be able to identify and treat the underlying cause, which could be related to spinal misalignment or tension in the neck and shoulders.

Recent injury: If you've recently been in a car accident, suffered a sports injury, or experienced a fall, a chiropractor can help assess and treat any resulting injuries, such as whiplash, sprains, or strains.

Chronic conditions: Chiropractors can also help manage chronic conditions like arthritis or fibromyalgia, which can cause pain and stiffness in the joints and muscles.

Back pain: Chiropractors can help relieve back pain, which is a common complaint among adults.

Neck pain: If you have neck pain, a chiropractor may be able to help alleviate it by adjusting your cervical spine.

Sports injuries: Chiropractors can help athletes recover from sports-related injuries by using various techniques to improve joint mobility, reduce inflammation, and promote healing.

Chronic pain: If you have chronic pain in your muscles or joints, a chiropractor may be able to provide relief by adjusting your spine and other affected areas.

Poor posture: Chiropractors can help improve your posture by correcting misalignments in your spine, which can reduce strain on your muscles and joints.
It's important to note that chiropractors are not medical doctors and cannot prescribe medication or perform surgery. However, they can work with your primary care physician or other healthcare providers to develop a comprehensive treatment plan that addresses your specific needs.
---