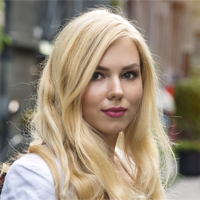 Submitted by Monica Wood on 03/13/2023
Amazing Swedish Massage from Thai House Massage
I have been coming to Martin's location for the past few months and I am so glad that I chose them! From the moment I stepped in, they made me feel welcome and comfortable.
The staff at the front desk are always friendly and helpful, which adds to my experience each time.
Martin is an amazing professional who knows exactly what he's doing and knows how to make customers feel special. Highly recommended!
I am so glad I chose Martin as my massage therapist. From the very first visit, he made me feel welcome and comfortable. He listens to my concerns, explains why he is doing certain treatments, and always answers my questions in a way I can understand. His treatments have been effective in reducing my pain and increasing mobility. All in all, it has been an excellent experience and I look forward to continuing our sessions.
Submitted by Alice O'neill on 03/14/2023
Martin is very talented. He finds the knots and relieves the pain.
I highly recommend the the stretching (thai massage) as this helps a lot with tension and muscle therapy.
I highly recommend Thai House Massage and professional massage from Martin. Great service!
Submitted by Omar Ali on 03/13/2023